Why hire professionals for garage door installation?
Deerfield Garage Door Installers
Garage door installation is one of the numerous garage door services that US Garage Door Repair® offers to enhance your property's value, aesthetics, security, & energy efficiency.
Each team member has numerous years of experience in servicing security products. We take pride in our impeccable professionalism and promptness, which apply to every project we undertake. With our garage door installation services, you can rest assured that the installation is done to provide maximum security for your home's main entrance.
Call For A
Free

Estimate

847-994-4997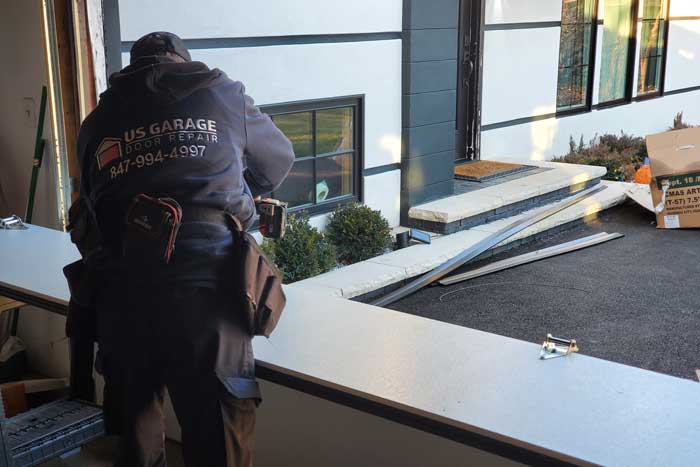 Garage door is one of the biggest and complex entrances of the property. They need to be installed properly and in a safe way. US Garage Door Repair® provides top-notch garage door installation service to keep your home secure and accessible.
Need A Garage Door Service near Deerfield?
Get a Free Quote
Ask questions or schedule your garage door service appointment today.
400 Lake Cook Rd Unit 222C, Deerfield, IL 60015
847-994-4997
Why hire Us for garage door installation?
Trusted Local Services
When you need assistance in deciding which garage door is more suitable for your house, our skilled specialists are here to help. If you're looking for a reliable company for garage door services that will keep your home safe, look no further than our team. Don't hesitate to contact us now for your no-cost service quotation.
24/7 Garage Door Service
We Value Your Time
We don't want to change your schedule to accommodate garage door services. Our garage door company reaches your location whenever you need us. We complete the job efficiently and correctly the first time.
Great Value
Reasonable Pricing
It's annoying when a business advertises a free quotation for garage door services but charges for a service call. There are no costs associated with our estimates. We give you all the information you need to make the right choice for your garage doors.
High-Quality Service
We Go Above & Beyond
Call our specialists at our garage door company when you have problems with your garage door. Our suggestions will provide you with the required functionality and security measures.
We install all garage door types and models
Installation Services
The installation of a garage door may appear less complicated than it is. The quality, design, and durability of garage door models and manufacturers vary greatly.
Therefore, contacting a professional garage door company is critical because it will increase the product's longevity and decrease the frequency of potential issues in the future.
We can install all models of garage doors listed below:
Residential Garage Doors

Commercial Garage Doors

Rolling Garage Doors

Sectional Garage Doors

Canopy Garage Doors
Steel Garage Doors

Wood Garage Doors

Composite Garage Doors

Stamped Carriage Doors

Raised Panel Doors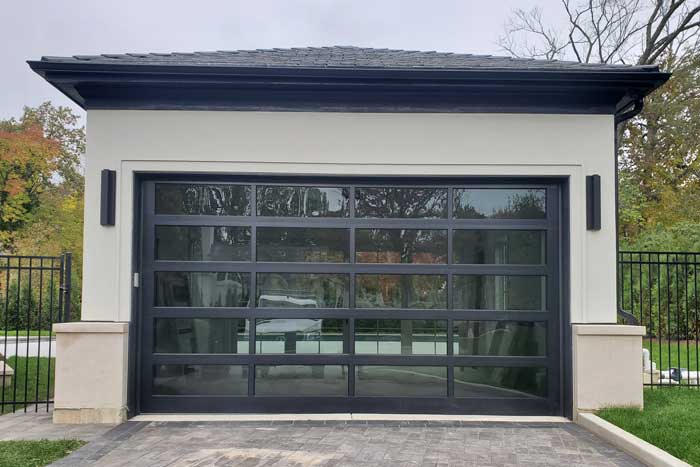 Call For A
Free

Estimate

847-994-4997
Get in touch with our garage door company, USA Garage Door Repair, and pick a time for garage door installation near me in Lake County, IL.
Rolling Steel Garage Door Installation
Local Services
A rolling steel door is exactly what it sounds like – A door that rolls and recoils as they are drawn up, rather than a door that swings open or a garage door that folds back into the ceiling. Rolling steel doors are large and more common in various businesses as they allow for rapid and easy access.
These doors have become popular compared to other door options among businesses in Lake County, IL. They are cost-effective, easy to use, and good for the environment.
Let us know if we can assist you with your next endeavor. With US Garage Door Repair, you can rest assured that your new garage door will get professional garage door installation services near me. Contact us for a free estimate and information regarding the repair of rolling steel doors or garage door installation near me.
Call For A
Free

Estimate

847-994-4997