Garage Door Repair Northbrook, IL 60062
Need Garage Door Repair Near Me?
Contact Trusted US Garage Door Repair Experts from Northbrook, IL!
If you are looking for a reliable garage door repair company in Northbrook, IL, your search ends with US Garage Door Repair. We have been providing dedicated garage door repair services to residents and business owners in Cook County for years. Our team of highly trained, experienced, licensed, and insured professionals specialize in garage door opener malfunctioning and spring replacement. You can trust us to handle all your garage door repair needs with expertise and care.
We understand the urgency of your situation, which is why we offer 24/7 emergency services and budget-friendly pricing. For unparalleled garage door repair in Northbrook, IL, choose US Garage Door Repair®!
24/7

Garage Door Service

847-994-4997
US Garage Door Repair® in Northbrook Offers Expertise and Quality Services
Looking for a garage door repair company that provides high-quality services without breaking the bank can be a daunting task. When you search for 'garage door repair near me' on the internet, you are presented with a plethora of options, and not all of them may meet your expectations. However, there is good news - if you are searching for a reliable and affordable garage door repair company in Northbrook, you have landed on the right page.
At US Garage Door Repair®, we firmly believe that quality should never be sacrificed to keep repair costs low. Our team of highly skilled professionals is committed to providing exceptional results without breaking your budget. That's why we are the most reliable garage door repair company in Northbrook, IL, trusted by both residents and business owners in Cook County. We offer comprehensive garage door services in Northbrook, IL to ensure that all your needs are met.
Cook County Garage Door Service Near You
Northbrook, IL
Trusted Northbrook Garage Door Repair Company
Our Comprehensive Garage Door Repair Service near
Northbrook, IL
As a full-service garage door repair company, we pride ourselves on offering a comprehensive suite of services to address all your garage door needs. Our extensive list of services includes, but it is not limited to:
Expert garage door repair and meticulous maintenance
Precision garage door opener repairs
Swift and efficient garage door spring and cable replacements
Same day garage door off-track repair
Seamless garage door track and panel replacements
Garage door remote and keypad reprogramming
Garage door sensor calibration and repair
Thorough inspections and general maintenance to ensure longevity
Whether you own a residential or commercial property, you can trust US Garage Door Repair® to provide top-quality service that's prompt, efficient, and easy on your wallet.
24/7

Garage Door Service

847-994-4997
Our Rigorous Garage Door Repair Process | Northbrook
Garage doors provide immense convenience, but they can also pose safety concerns due to their considerable weight and potential hazards. Ensuring your garage door functions flawlessly is of the utmost importance. Our team of experts at US Garage Door Repair can help you with this. We conduct meticulous inspections of all moving parts, scrutinizing cables, rollers, tracks, and panels for any issues or potential future complications. Using cutting-edge techniques and state-of-the-art equipment, we perform necessary repairs to guarantee the safety and optimal performance of your Cook County garage door.
For Reliable, Efficient, and Affordable Garage Door Repair near Northbrook - Trust US Garage Door Repair®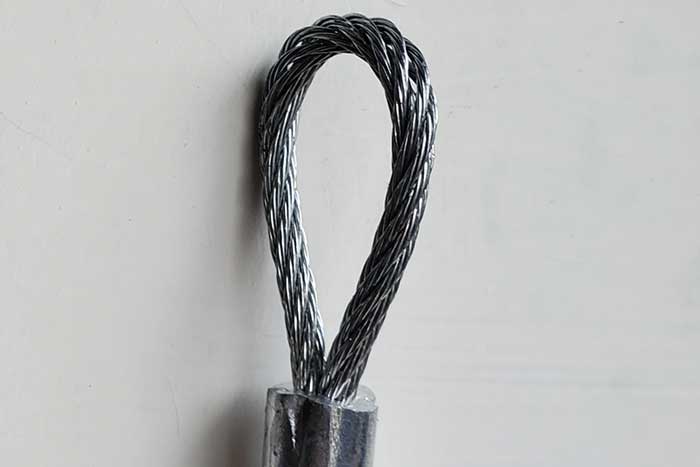 After
When you find yourself in need of "garage door repair near me", rest easy knowing that US Garage Door Repair® is just a call away. Our extensive experience, impeccable track record of delivering unparalleled quality, and commitment to budget-friendly pricing have solidified our position as the premier choice for garage door repairs in Cook County, IL. Residents and business owners alike turn to us as their trusted partner for garage door maintenance and repairs.
If you're in search of the best garage door repair services available in Northbrook, IL, look no further than US Garage Door Repair®. Our team is highly skilled and enthusiastic to meet all of your garage door needs. Simply dial 847-994-4997 to arrange a complimentary consultation and receive an estimate. Our friendly and knowledgeable representatives are ready to answer any questions you may have. Don't hesitate to contact us today for top-notch garage door repair services in the Northbrook, IL area!
Frequently Asked Garage Door Repair Questions near
Northbrook, IL
The cost of garage door opener repair can also be higher than that of replacement. Since buying a new garage door opener will cost you less anyway, it's best to purchase one that is also of higher quality and will work better.
Homeowners with garage doors are bound to encounter some problems. Garage door problems include malfunctioning opener switches, motors running without the door moving, and uneven openings.
It is always recommended that you call a professional to service or repair your garage. Garage doors contain springs and other components that are under high tension, making them heavy and difficult to operate.
Fortunately, garage door panels can be repaired. A proper procedure must be followed, however. It is possible to repair a bent garage door panel on your own, but the slightest slip can cause serious injury. Hence, it would be best to consult a professional.
Map Of Northbrook, IL Garage Door Service Area
Useful links for
Northbrook, IL