Garage Door Installation near Arlington Heights, IL 60004
Need a Trusted Garage Door Installation Service near Arlington Heights?
Contact Our Local Garage Door Installation Experts!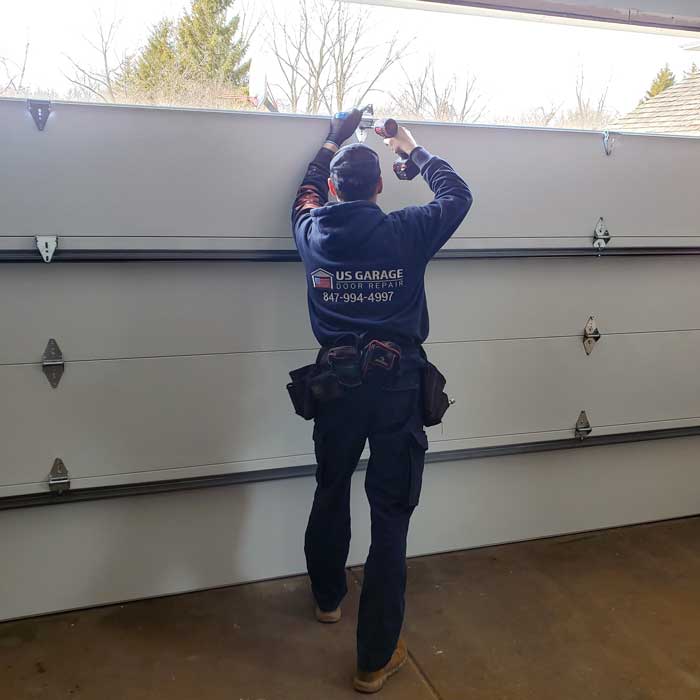 If you are looking for an outstanding garage door installation service in Arlington Heights, IL, then US Garage Door Repair® is the perfect choice for you. We are dedicated to providing our clients with the best quality and affordable services that will meet their specific needs. Our team of professionals will assist you in making the right choice for your garage door, ensuring that it matches the style and decor of your property.
We understand the importance of safety, security, and curb appeal when it comes to choosing and installing a garage door. That's why we offer a comprehensive range of exceptional services, including a thorough inspection of your existing garage door, complete installation of a new garage door, and follow-up maintenance services to ensure that your garage door operates smoothly for a long time.
We Use Only High-Quality Garage Doors
& Parts
At US Garage Door Repair®, we understand that a garage door is an essential part of your home, and it needs to be functioning smoothly and securely. Therefore, we use only the highest quality products and materials, such as durable steel, to ensure that our customers receive the best possible results. We are committed to delivering reliable and prompt services, and we take pride in our workmanship and attention to detail.
US Garage Door Repair®: Comprehensive Garage Door Installation Services
When it comes to garage door installation in Arlington Heights, we're your local experts. Whether you're upgrading to a new door or need a replacement, our experienced technicians are ready to assist. We'll help you choose the perfect door style, material, and insulation to suit your property's requirements and your aesthetic preferences.
Garage Door Installation Experts near Arlington Heights
Our team is always nearby and ready to provide prompt and efficient garage door installation services. When you search for "new garage door installation near me", you'll find US Garage Door Repair at your service. We prioritize quick response times and exceptional workmanship to ensure your satisfaction.
We take pride in being recognized as some of the best garage door installers in Arlington Heights, IL. Our technicians are highly skilled, professionally trained, and dedicated to delivering top-quality installations. From single-car residential doors to large commercial installations, we have the expertise to handle it all.
Carriage garage doors
Wood composite garage doors
Long and short panels
Steel garage doors
Wood overlay garage doors
24/7

Garage Door Service

847-994-4997
Garage Door Replacement Services in Arlington Heights
Is it time to replace your old or damaged garage door? Our garage door replacement services are tailored to meet your needs. We'll safely remove your existing door and expertly install a new one, enhancing the security and aesthetics of your property. Whether you need a traditional, carriage-style, or modern garage door for your home, we have a wide selection of options to choose from.
Top-Rated Garage Door Installation Companies
Our reputation as one of Arlington Heights' top-rated garage door installation companies speaks for itself. We have earned the trust of countless homeowners and businesses through our consistent excellence in service.
Cook County Garage Door Installers Near
Arlington Heights, IL
Arlington Heights Garage Door Installation Company
Why Choose US Garage Door Repair® for Your Cook County Garage Door Installations?
If you're in Arlington Heights, IL and need a garage door installation or repair, you have plenty of options to choose from. However, there are several reasons why US Garage Door Repair® should be your top choice.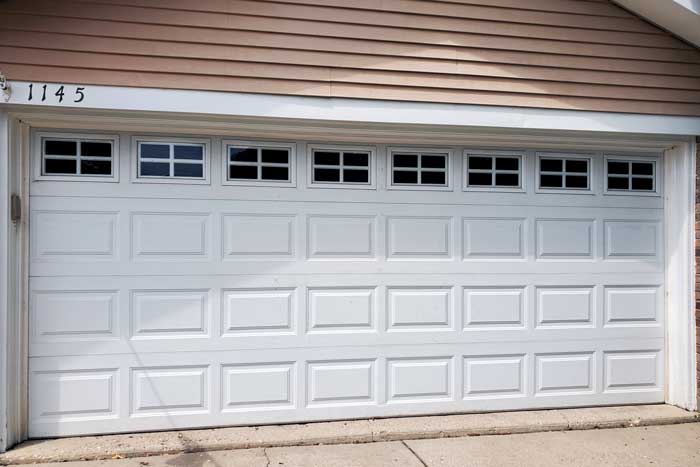 After
For years, Cook County residents have relied on us for top-quality garage door services. We are a fully licensed and insured company, which means that you can trust our work to be safe, reliable, and long-lasting. Our expert team is dedicated to ensuring that your garage door is not only installed or repaired properly, but also functions seamlessly for years to come.
24/7

Garage Door Service

847-994-4997
At US Garage Door Repair®, we carry a large supply of products and a variety of garage doors from the best manufacturers in the industry, and we have a wide range of materials and designs to choose from, including:
Carriage garage doors
Wood composite garage doors
Long and short panels
Steel garage doors
Wood overlay garage doors
Contact Trusted Local Garage Door Installation Company in Cook County Today!
You will be hard-pressed to find another garage door company that can offer you the same value, expertise, and long-lasting results as US Garage Door Repair when it comes to Arlington Heights, IL garage door services. If you're interested in learning more or requesting a free quote, contact us at 847-994-4997 today.
Frequently Asked Garage Door Installation Questions near
Arlington Heights, IL
The average cost of installing a garage door is $1,188, with a typical range of $752 to $1,635. It costs approximately $600 to $1,500 to install a standard single-car garage door. Installation costs for a two-car garage door range from $800 to $1,500.
A steel door generally has the lowest cost, while wooden and plastic models are more expensive. It can be twice as expensive to have custom work done.
The length of the installation process depends on the type of garage door that is being replaced. A garage door that is compatible with the existing structure generally takes less time to install.
Those looking for a durable garage door should consider steel garage doors. Garage doors in this category are usually low-maintenance and inexpensive, and you can typically choose from a variety of colors to match your home. It is common practice to incorporate insulation into installations in order to improve R-value. When properly maintained, steel doors will not dent or rust.
Map Of Arlington Heights, IL Garage Door Installation Service Area
Useful links for
Arlington Heights, IL