Garage Door Opener Belt Service
Garage Door Opener Belt Replacement near Deerfield
Most garage door openers use either a chain or a belt drive to open and close the door. Chances are if you chose an opener with a belt drive, you were wanting to enjoy the quieter operation. Over time, tension wears and tears on the belt.
Whether your garage door opener belt is worn and showing signs of age, or has completely broken, our technicians can replace it.
24/7

Garage Door Service

847-994-4997
Professional Garage Door Opener Belt Replacements
Important Facts about Belt-Drive Garage Door Opener
Sometimes, it's not the belt needing attention from a garage door repair professional. Even though the belt can be replaced without needing to replace other drive components, it's often other parts that need to be replaced. The belt, however, might need to be tightened in those Garage Door Opener Belt Repair cases.
If the belt is loose or wearing too rapidly, it may be caused by other problems like:
Broken gear

Broken sprocket

Stripped gear
We Are The Best Choice for Your Garage Door Opener Belt Repair
Professional Garage Door Repair Services near Deerfield
24/7 Garage Door Service
We Value Your Time
We don't want to change your schedule to accommodate garage door services. Our garage door company reaches your location whenever you need us. We complete the job efficiently and correctly the first time.
Great Value
Reasonable Pricing
It's annoying when a business advertises a free quotation for garage door services but charges for a service call. There are no costs associated with our estimates. We give you all the information you need to make the right choice for your garage doors.
High-Quality Service
We Go Above & Beyond
Call our specialists at our garage door company when you have problems with your garage door. Our suggestions will provide you with the required functionality and security measures.
Why You Need a Garage Door Opener Belt Repair Professional?
Trusted Garage Door Opener Experts near Deerfield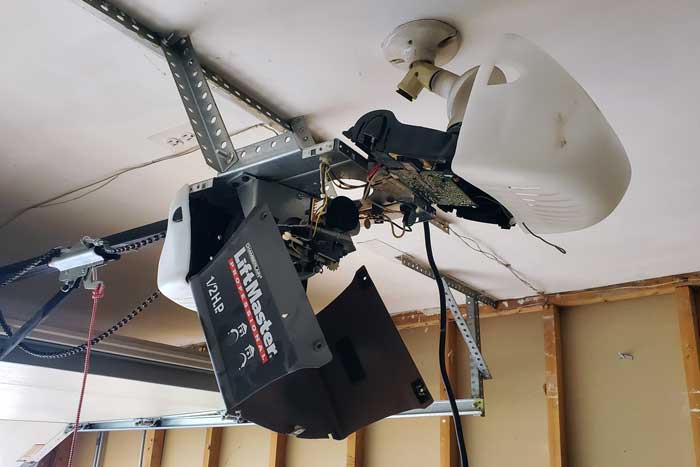 If you notice that your overhead garage door opening system has a loose or broken belt, call us for immediate assistance. Our experienced technicians can inspect all the opener systems and determine if your belt and other components need to be replaced or repaired. Remember that it's not safe to try to repair or replace your belt drive.
Our technicians have the experience and specialized tools to do the belt repair quickly and safely. Call at 847-994-4997, our 24/7 phone number to schedule your Garage Door Opener Belt Repair today!
Call For A
Free

Estimate

847-994-4997
Hire a US Garage Door Repair Professional!
Professional Experience & Expertise
No matter which style of garage door opener you have, our specialists are fully capable of fixing it. Give us a call at 847-994-4997 to speak with a professional. You can also schedule your garage door opener installation using our online booking tool.